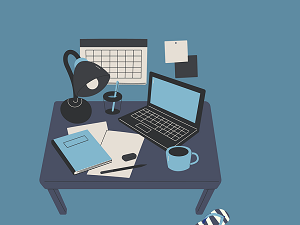 Microsoft is making a few UI changes across its entire product line in anticipation of rolling out Windows 11.  Early this year (2021) the company announced that they were updating the UI for Office 365 and Office 2021.
Over the summer small groups of users participated in an open beta and began playing with the updated versions of those app suites.
Now the company is ready for the big reveal and is rolling the new UI out to all Office 365 and Officer 2021 users. The changes don't add anything in the way of new functionality but offer a different look and feel that brings the ubiquitous office suite into aesthetic alignment with what's planned for Windows 11.
If you haven't already started to see the changes you will soon. Primarily you'll notice that icons and menu buttons have a softer more rounded appearance in keeping with the company's slowly evolving aesthetic. Also note that the update will "remember" if you selected the light or dark theme you set inside Windows and your office suite will match that selection.
Users can toggle the new look on or off via the "megaphone" icon visible in the right-hand corner of Word Excel PowerPoint and OneNote. All Windows 11 users should see it the next time they open any of those apps.
Similar changes are planned for the Web and Mobile versions of the office suite. However, shifting those versions of the suite into alignment with what's planned for Windows 11 is a significantly larger project that the company says will take at least another year to complete and possibly closer to two.
In the end though Windows will offer a single seamless aesthetic across its products which should improve and enhance the overall user experience and that's good stuff.