A True Partnership 

The Intrinium team helps us ensure that we are safe, secure, compliant, and happy. We value the relationship we have with them as it always feels like a partnership - instead of just another business or vendor relationship. Their team gives us the peace of mind that our systems watched over and are taken care of properly.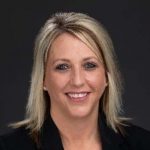 Annettee Babb
CEO
PrimeSource Credit Union
Peace of Mind 

When I go home at night, I am confident that our system is being monitored by Intrinium's team - and if there are any problems I will be notified quickly. Even when I'm not available, I know there is someone at Intrinium who our users can call to get the support they need to do their job. Additionally, Intrinium's team will always follow up and get back to me right away when there's a problem or question and keep working on it until we find the right solution. I trust Intrinium to provide honest answers with our best interest in mind - even if they aren't always the answers I want - that have been thoughtfully considered by their experts.
Ron Bynum
IS Department Head
Progressions Credit Union